Portfolio
Client: OSF Children's Hospital Peoria, IL
Project: Milestone project 440,000 sq.ft.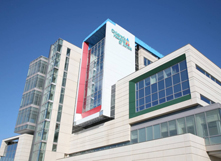 Services
Services
Janitorial Maintenance: Contact Lewis Michael Construction Maintenance for all your janitorial service needs. We provide daily, weekly, monthly cleaning services which includes office and industrial system cleaning, daily carpet care, hard surface floor maintenance, and sanitization programs.
Construction Clean Up: Finished with a big project? LMCM can help with removing stickers, dusting walls, cleaning bathrooms, cleaning cabinets, hard flooring, windows frames and fixtures.